A Full Service Digital Marketing Agency
AT&R Digital Marketing, Social Media Marketing, Web Design, Full Service Agency in Karachi, Pakistan. Search Engine Optimization, Social Media Marketing & Digital Experts
Speak To An Expert
Our Experts can help you identify growth hacking avenues as well as pave a way towards your digital success. Our Experts carefully evaluate your digital marketing presence to identify flaws and suggest improvements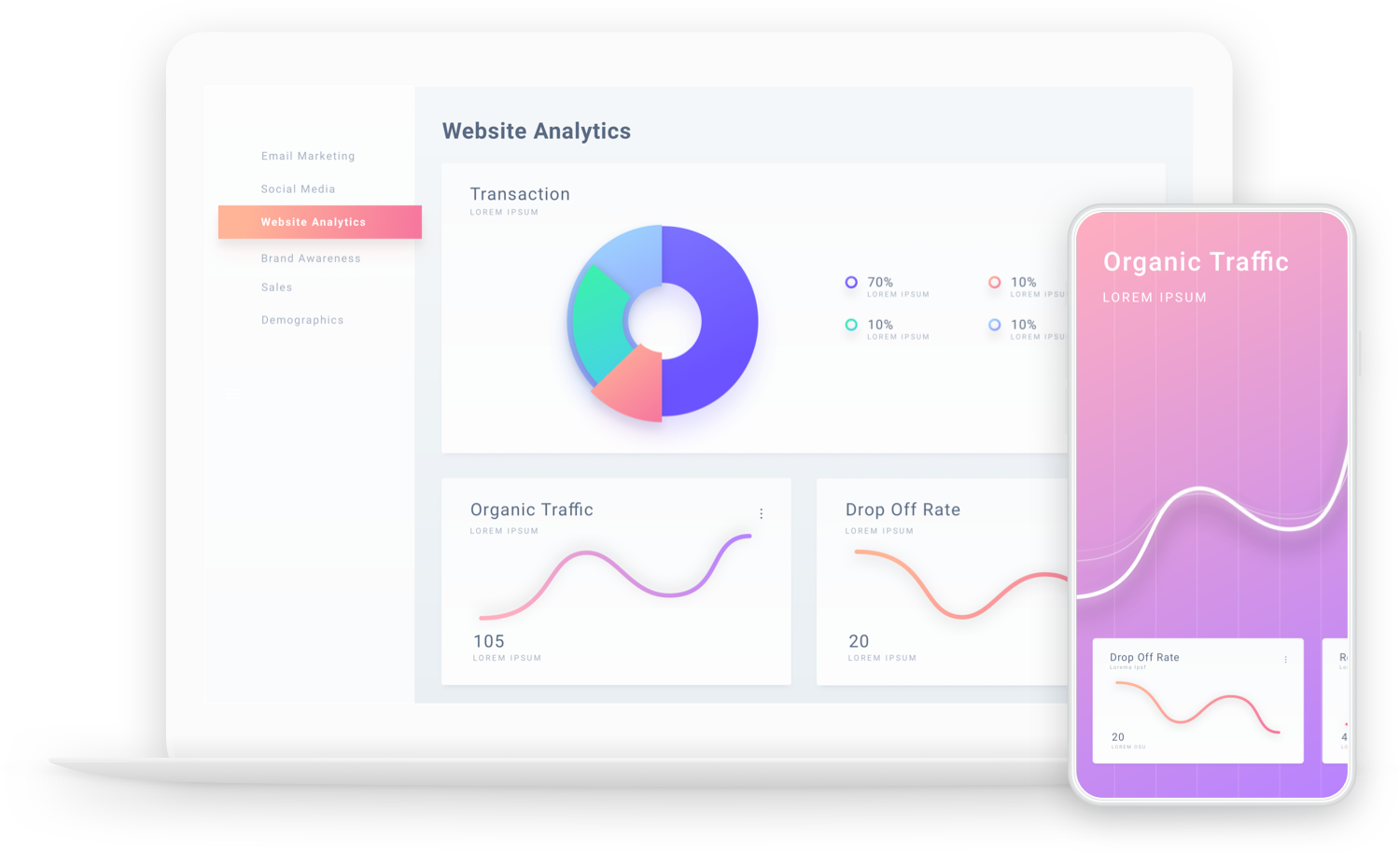 Get Started For Free!
You don't need to sign a contract to know what you're missing out on. Get a Free digital audit to find out where youre going wrong.
Brand Design & Strategy
While all agencies offer the 'operational' side of brand design, i.e. Logo, very few are able to develop a strong brand identity.
Social Media
An effective social strategy can help grow your business, maintain your social presence and engage with the audience to generat maximum ROI
SEO
Our SEO experts spend time meticulously analyzing a wide variety of keywords to choose the best keywords to suit your SEO objectives.
Pay Per Click Marketing
Our campaigns attract, engage and convert. We offer expert Pay Per Click Management services with measurable results.
Web/Mobile App Development
Our technical expertise when combined with the marketing approach guarantee a usercentric experience for both web and mobile.
Email Marketing
We create tailored marketing campaigns for each segment of your audience to help advertise products and services efficiently and effectively.
Photography & Videography
In the marketing realm, a picture is worth a 1,000 words. Our photography & videography will capture the best of your business.
Audience Analytics
Audience analytics help companies to know what  to serve up in the future, based on what consumers watch, read and engage with, when, and for how long.
What Our Agency Does
Our marketing services are listed above. Each one of our clients has different needs when it comes to their marketing strategy. We will meet to discuss goals then determine which strategy is best suited to reach them. We also provide marketing consultation to help determine which type of marketing will help brands to achieve their goals.
We Make it Easy to Connect With Users On Every Platform
With all our strategies aligned to suit all kinds of devices, we make sure our content is experienced at its best on every forefront.
Recent Work
Faster Pakistan
Brand Identity
Website Design & Development
SEO & Analytics
Social Media Marketing
TVC
E commerce Channel Optimization
PPC Marketing
Digital PR
"AT&R pitched an ROI based Solution to our digital side. They  helped make DSF25 a success digitally. Since then they have been our outsourced digital team and have been in charge of bringing in new ideas." Ahmed Qaiser
"My company's Google rankings and overall site traffic improved dramatically after just a few months of working with AT&R. The service we've received from their team has consistently been above and beyond our expectations." Asad Abdulla
"AT&R is in charge of our social outlets for our company & Influencer management for our Directors. AT&R has exhibited exemplary knowledge & command on social mediums, they have always helped us out when we're stuck." Neville Mader
Let's Get Started
Ready To Make a Real Change? Let's Build this Thing Together!
AT&R Digital Marketing, Social Media Marketing, Web Design, Full Service Agency in Karachi, Pakistan
AT&R, is a full-service 
Digital Marketing Agency 
based in Karachi, Pakistan. AT&R is a dynamic one-stop solution for all your marketing needs, with clients all over Pakistan and across the globe. We work with corporations from a range of industries, but we take the same path to every challenge working closely with our customers to build and present a plan that fairly focuses on their goals. We make sure that our marketing campaign is aligned with all the Shariah laws and stand proudly in claiming ourselves the only Shariah-compliant marketing agency in Pakistan